We Need Your Help ...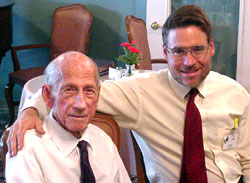 Funding to cover the cost of providing pastoral care services to care center residents is generated through a fee for service and subsidized in a variety of ways. Contributions from the following sources make it possible for Ministry to the Aged to enhance services provided to care center residents.
Contributions from local churches
Fund raising by the Board of Directors
Special community events
Annual allocations from caring businesses
Matching fund donations by employers and other organizations
Regular donations from community organizations
Honor Gift Cards - Sale of gift cards. (Click here for more information)
Adopt a Chaplain - Commitment of a monthly or annual donation in the name of a staff chaplain
Individual Support - Champion the work of MTA by making a regular monthly, quarterly, or annual donation.
Memorial Gift - Memorialize a friend or loved one by making a gift to MTA in their name. Memorials are listed on the MTA website and, if requested we send a letter notifying them of the gift.
MTA Endowment Fund - Include MTA as a beneficiary when developing Wills or Charitable Trusts. Contact an attorney and/or CPA for further information. Such a gift is very special because it becomes a gift which keeps on giving over the years. The interest from the MTA Endowment Fund provides additional support when most needed.
Donations of Stocks - MTA accepts donations in the form of stock. Stock donations give the contributor certain tax advantages.
Volunteer Your Time - People who have a passion to serve community elders can be part of MTA! There are opportunities to serve on the Board of Directors, aid chaplains at the care centers or stuff envelopes. There is something for everyone and it is all important work. If you have the time and the desire to help, we welcome you.
Donations to MTA are tax deductible and greatly appreciated
Contact Ministry to the Aged for additional information at 208-323-8023.